GOLFZON Simulator Technology
So REALISTIC, you'll forget you're playing indoors.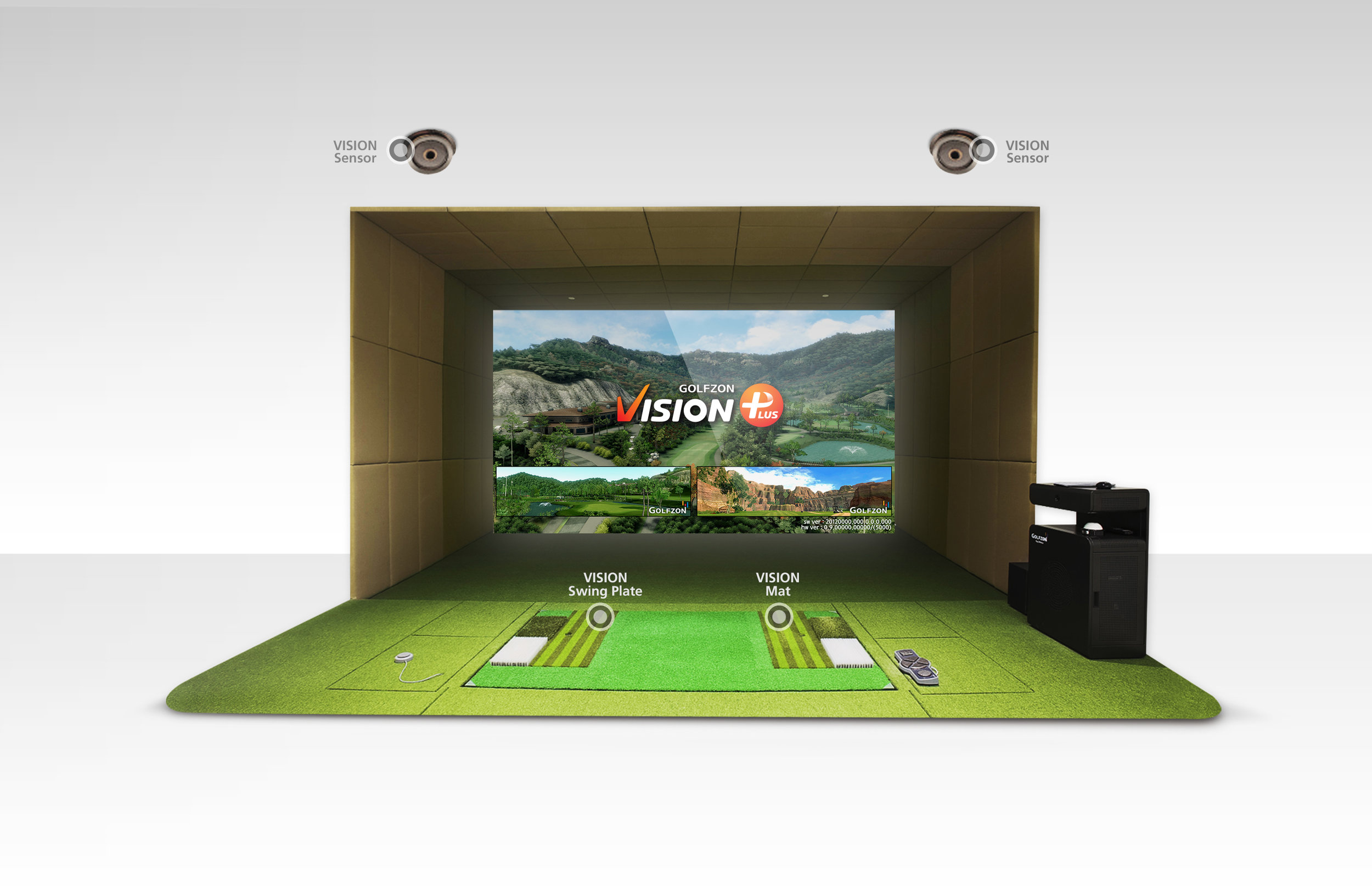 The best simulator
on the market.
Undeniably sophisticated. NOTICEABLY Different.
- 30,000 simulators in operation in 48 countries
- 55 million rounds/year
- 2 million online members
- 300 tournaments/day
-Immaculate Accuracy
*2017-2019 Best golf simulator - golf digest editors choice
The GOLFZON App
Equipped with the Golfzon App, data is your asset. You'll be as informed about your game as the Pros. Your exact measurements are used to set up tailored information. Swing analytics + your virtual caddie will help you identify exactly what's working and what's not. Purchase a membership card at EIGC ($5) to start taking advantage of this technology!
Redefining Simulator Golf
Swing Replay gives you the advantage of seeing your swing while you're playing a round. Your best swing of the day is transmitted automatically to your online profile. You have it in you to be better. GOLFZON technology gives you the encouragement you need.
Expand your game. Play globally.
Golf is a social sport. Imagine playing in tournaments around the world. GOLFZON technology gives you the ability to play in tournaments near and far. You even get to see each other's swing replay videos. Check scoreboards and statistics. Compare and share your score, distance, and other shot data. This is not a replacement for the game you love, it's an all new level of access.
Where do you want to play today?
Below highlights a few of our popular courses.
And don't worry, it's always 70 degrees and Sunny at EIGC.